RCT Logistics is a 3PL Industry Leader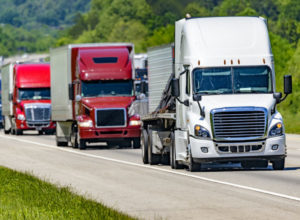 RCT Logistics may be considered a young company however our 80 years of combined experience qualifies us as logistics industry leaders. We have experience in all areas of the industry, global third-party logistics (3PL) freight brokers, nationwide manufacturers, and asset-based trucking companies. On this page we will share our expertise, industry insights, our thoughts and events.
Technology And AI Are Affecting the World of Logistics – In Real Time.
August 23, 2023
The Covid pandemic upset global logistics in a fascinating, provocative way. Logistics and supply chain executives have found that, beginning with the disarray of Covid, customers needed more and more data on where their shipments were, along with real-time information on deliveries so they could plan more efficiently, reported Bloomberg.

Global C-suite management took note, leading to innovation in logistics, where – from inventory management to manufacturing to transport to a grocery store shelf – everything is automated and tracked. It is not a craze – private financiers and venture capitalists have been investing $9 billion a quarter into logistics technology companies since late 2020.

The future of logistics is in software, artificial intelligence and automation. More than 60 innovative, high tech logistics firms have been founded in the past 18 months. This is real. Make certain your logistics are in synch with the 21st century.
RCT LOGISTICS LLC, JOINS U.S. EPA SMARTWAY ® TRANSPORT PARTNERSHIP
May 2023
Brunswick, OH -RCT Logistics today announced that it joined the SmartWay ® Transport Partnership, an
innovative collaboration between U.S. Environmental Protection Agency (EPA) and the transportation industry
that provides a framework to assess the environmental and energy efficiency of goods movement supply
chains.

RCT Logistics will contribute to the Partnership's savings of 357 million barrels of oil, $47.6 billion on fuel costs,
2.7 million tons of NOX and 112,000 tons of PM. This is equivalent to eliminating annual energy use in over 23
million homes. By joining SmartWay Transport Partnership, RCT Logistics demonstrates its strong
environmental leadership and corporate responsibility.

Developed jointly in early 2003 by EPA and Charter Partners represented by industry stakeholders,
environmental groups, American Trucking Associations, and Business for Social Responsibility, this innovative
program was launched in 2004. Partners rely upon SmartWay tools and approaches to track and reduce
emissions and fuel use from goods movement.

The Partnership currently has over 3,000 Partners including shipper, logistics companies, truck, rail, barge,
and multimodal carriers.

RCT Logistics LLC was created in 2019 and is a subsidiary of River City Wood Products. RCT provides
flexible, customizable, and creative freight solutions in a responsive timeframe as required to keep supply
chains moving. RCT offers full truckload, flatbed, over-dimensional, refrigerated and less-than-truckload (LTL)
transportation services.

For more information about RCT Logistics, LLC, visit http://www.rctlogistics.com or call 330-441-7310

For information about the SmartWay Transport Partnership visit www.epa.gov/smartway.

How The Cleveland Browns Logistics Team Met the Challenge of The Blizzard That Buried Buffalo and Met The Bills In Detroit.
March 2023
When the Cleveland Brownd heard early weather warnings last fall about a potential blizzard in Buffalo before their upcoming game with the Bills, their logistics team rushed into action.
Prime Day Fascination
July 2022
Are you watching to see what happens this year during Amazon's Prime Day? Should you make adjustments to your supply chain model based off their market adjustments?
How does infrastructure impact transportation?
Ohio and Kentucky are making moves to improve infrastructure and transportation bottlenecks. This can only mean good things for shipping lanes…..eventually.
Being a Freight Broker is a delicate balancing act.
May 2022
How do you provide the best customer service and pricing possible, while maintaining and nurturing your carrier relationships in an ever-changing economy while facing unprecedented supply-chain challenges?
Is the freight market about to be disrupted again?
April 2022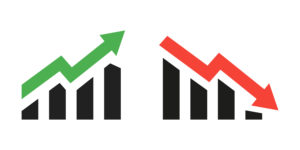 RCT leadership and staff have over 80 years of combined experience in the logistics industry. When we start to notice a change in trends we want to be proactive as possible for our customers. Read is what is changing and how we can help.
RCT Gives Back
March 2022
At RCT we believe that we are very grateful to have been given the opportunity to create a company that cares about its clients, vendors, and community.

Because of our good fortune, we choose to give back to organizations that are near and dear to our hearts. We will share those organizations and the reason why RCT chooses to participate with our followers from time to time.
Sign up for the latest news from RCT
Opt in- to stay up to-to-date with RCT New and the industry directly to your inbox.